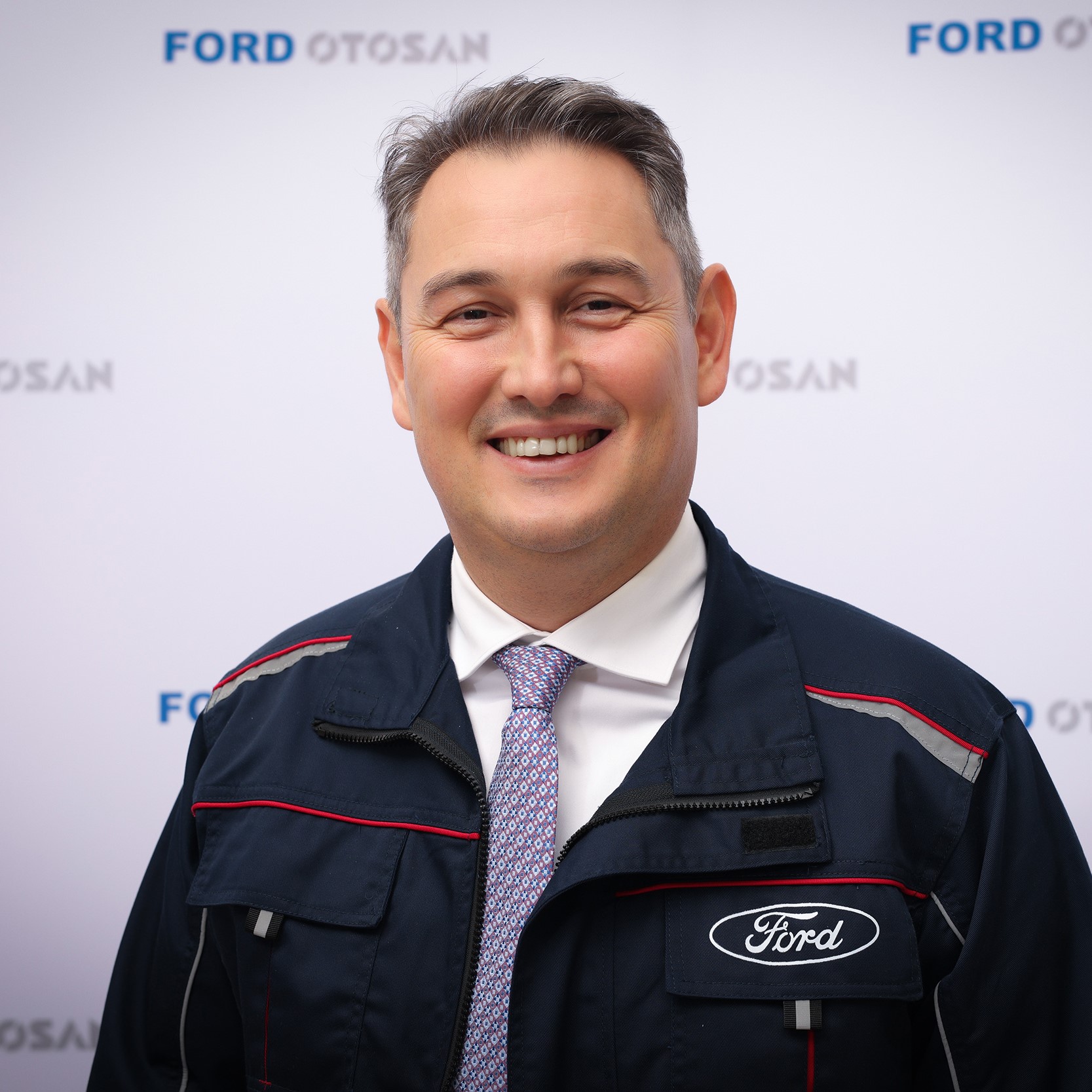 Mujdat Tiryaki
Site Director Ford Otosan Craiova

Mujdat started in Ford Otosan Craiova as Site Director responsible from Powertrain Operations and Non-Manufacturing Organizations after the acquisition of the plant by Ford Otosan. Mujdat had held the position of Manager in manufacturing between 2010 and 2012 to support Ford transformation, so he is a known person in Craiova Plant.
He started his career with Ford Otosan in 2000 right after university graduation, and has been one of the core team members during the growth of the ompany. Before coming to Romania as Site Director in 2022, Mujdat served as Director Plant Manager, where he was leading Golcuk Plant with more than 6000 employees. During his service in Golcuk Plant, Mujdat had got the chance of launching the first electrified products of Ford Otosan, Plug in Hybrid Electric 1T Ford Custom and Battery Electric Transit 2T, respectively. In 2019, under his leadership, Golcuk Plant has been recognized as Lighthouse Plant by McKinsey and World Economic Forum, indicating that Industry 4.0 applications and use cases in Golcuk Plant are sample to all other industriescin the world.
Mujdat is married and has a son. He was a decent football, basketball and table-tennis player in his youth, enjoys watching sports, he is inspired by reading and listening to bios, and likes travelling and observing social life and culture all around the world. He holds a BS degree from Industrial Engineering Dept, and MS degree from Science Faculty.
Forum November 9
What is the future of the Romanian car industry in the context of electromobility? 
The Romanian car industry must quickly make the transition from conventional cars to electric cars, the future of car industry being developed according to the European policy on environment. Tens of thousands of jobs in the automotive and components production sector in Romania are in danger, threatened by the growing interest on electric cars developed by the Western Countries, thus restructuring the global automotive industry.
Conference November 8
Ford Otosan Craiova – on its journey to Enhanced Operational Excellence driven by Innovation, Digitalization and Data Analytics
Ford Otosan's Craiova plant plays a key role in Ford's electrification plans in Europe. The Romanian factory benefits from Ford Otosan's extensive experience and expertise in new generation technologies such as electrification, commercial vehicle design, engineering and manufacturing. Ford Otosan's expertise and know-how in Industry 4.0, as seen in the recently launched flagship E-Transit model, is reflected in all activities of Craiova plant.